Sustainability
The current and more importantly future state of our planet, environment and climate calls for change. Small changes in the way we produce products like packaging materials can make a significant impact on the amount of waste we create. With minimum alterations in the production process, there can be less waste later down the line. It's a challenge — but one we gladly take on.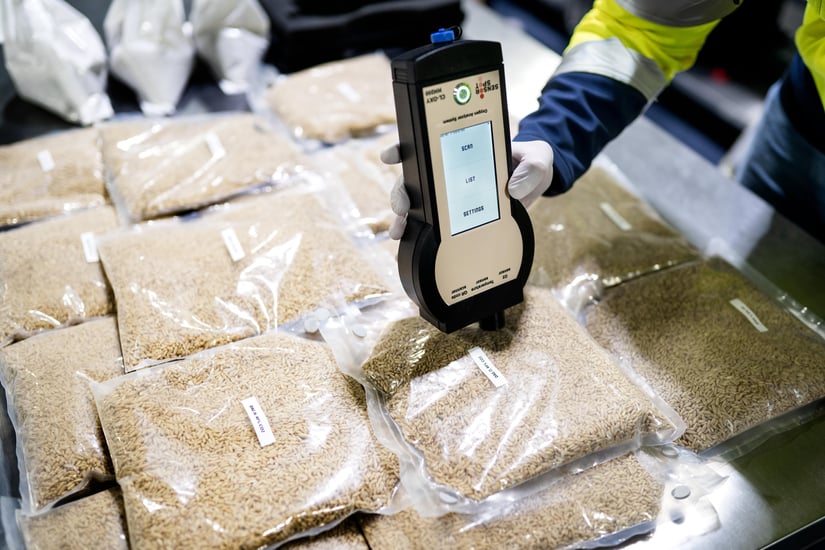 Big Bags and liners
When looking at the separate components of FIBCs, the outer bag and the liner, there isn't a big issue: they are made from materials that can be recycled relatively easily.
However, the liners have to be attached to the outer bag for safe usage, not getting loose, and not allowing any leaks. When recycling those Big Bags, the challenge is how to separate the liners from the bags. This can be a costly and challenging process.
What is our solution?
To be one step ahead. Instead of struggling with materials that are hard to recycle in the end, we work on creating as little waste as possible earlier on in the production and supply chain.
How we cut back on waste compared to our competitors, we explain here:
Modified Atmosphere Packaging for a sustainable supply chain
With the introduction of Modified Atmosphere in FIBCs, their value in the supply chain has increased drastically. Big Bags with MA are no longer just a tool for transportation. They now also aid in quality control and management after products leave their production facilities.
Our technologies combine Modified Atmosphere Packaging with Sensorspot, making it possible to check the oxygen values in a nondestructive way inside the packaging.
Less food waste thanks to MAP
MAP allows us to tackle the food waste challenge with technology. Keeping products fresh and protecting them from pests and contamination, it has proven to be a successful weapon in the battle against food spoilage and waste. It gives fresh food longer shelf life and keeps it safe without the use of any chemical pesticides. Find out more about how Modified Atmosphere protects products against pests and contamination.
Reusing, reconditioning and recycling FIBCs
Reusing FIBCs should only be done under specific circumstances that can guarantee the safety of the products and the people handling the big bags. Strict standards regarding if and when a Big Bag can be reused are in place. According to the Safety Factor you can see if it's a single-use, double-use or multiple-use Big Bag
Another option is reconditioning FIBCs: where Big Bags are collected, cleaned, and repaired, making them ready for reuse. This lengthens the lifespan of an individual bag but can be an expensive process. One has to take into account where the bag has been, which products it has transported, and what products it's supposed to transfer in the future. Shipping Big Bags back and forth over the world — with the necessary means of transportation — has its own impact on the environment and should, therefore, be carefully measured and carried out.
Our planet, our people, our responsibility
Taking care of our planet means also taking care of our people. For all our manufacturing plants across the globe, we make sure that our employees can work under safe conditions. We believe that combining economic success with environmental protection and social responsibility is the only real, sustainable way of doing business. For example, besides the implementation of the SMETA 4 Pillar certification (Sedex Members Ethical Trade Audit) in our manufacturing plant in Bangladesh, we started a project that gives employees and their families more opportunities in education.
We believe the only way to build a better future, is together. Wherever we are, we work according to the highest safety standards and ensure a sustainable way of producing. Take a look inside our production facilities and get to know us even better.